Prioritize Safety With A Top-Tier Fire Protection System
Updating and maintaining your fire protection system, including smoke detectors, fire alarms, sprinkler systems, and more, is the key to keeping your building, personnel, and assets safe and protected. At MLN Fire Protection in Houston, we have been providing highly dependable fire protection systems in residential and commercial buildings since 2012. Our fire protection systems are professionally designed, installed, and maintained by our expert fire protection specialists. Ensure that your building is protected from fire by contacting the MLN Fire Protection team today.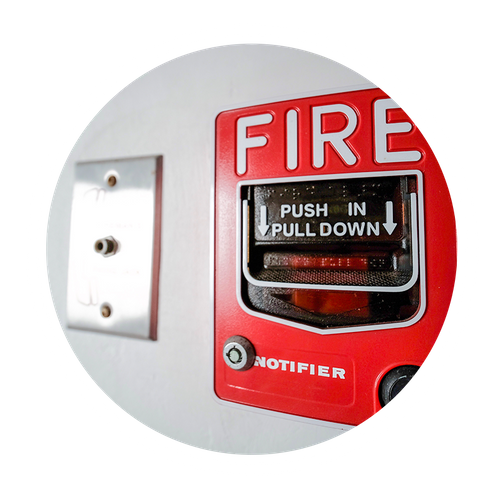 Our MLN Fire Protection Specialists Will:
Provide a comprehensive building plan assessment.
Design first-rate fire suppression systems using CAD-based software.
Install fire protection systems that are up to code.
Perform inspections to keep your fire protection system up to fire code requirements.
Give you the peace of mind that your fire protection system is operating correctly.
FIRE PROTECTION SERVICES
The more complicated a building's layout is, the more important a quality fire protection system becomes. Therefore, it is imperative to use an experienced professional to install and maintain commercial fire protection systems. At MLN Fire Protection, we understand that your success, safety, and protection depends on having someone who will never compromise on standards. We're happy to say that our fire protection specialists' work far exceeds the expectations of building inspectors everywhere. By utilizing the most innovative techniques, including CAD-based software to ensure no detail goes unnoticed, we offer unrivaled expertise in all fire protection systems.
Our Best Fire Protection Services
At MLN Company, our decades of business in the building services industry has taught us one thing: cutting corners and pinching pennies when it comes to fire protection is a recipe for disaster. Instead, we're motivated by the vision of your complete and total protection. We keep our focus keenly aimed at designing first-rate, highly-dependable fire suppression systems, ensuring your complete satisfaction and total peace of mind.
Trusted by some of the nation's largest corporations, we've designed and installed a variety of code-appropriate fire protection systems that have reliably protected buildings and their inhabitants for years. From single-story buildings to sky-scraping towers, our protection systems and equipment layout designs are leading the industry in effectiveness and cost-efficiency.
Find out more about how our expertise in fire protection system design and installation can provide years of dependable protection by calling for your comprehensive building plan assessment now. Contact us today to ensure the fire protection of your building in Houston.
Contact Us Today to Get Started
Fill out the form below to let us know how we can help.