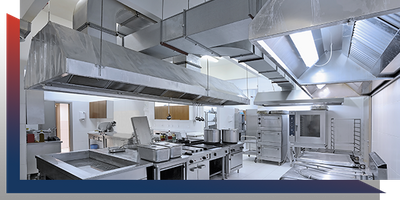 Protect Your Kitchen and Your Business From Fire
As the owner of a busy restaurant in Houston, you know better than anyone that having the proper fire suppression measures in place for your kitchen is critical to the survival of your business. If a fire breaks out and you don't have suppression measures that can quickly get it under control, you risk not only damaging your kitchen and other areas of your restaurant, but also putting your employees and customers at risk. Did you know that even if there's currently nothing wrong with your suppression system, debris and grease can build up on your kitchen hood, creating potential hazards? With the help of MLN Fire Protection, you can ensure that your kitchen is equipped with the safest, most up-to-date fire suppression systems, and that everything is functioning properly and safely.
Connect with our team of professionals in Houston to learn more or to schedule your fire safety inspection today!
Why Are Kitchen Hood Inspections Important?

They help ensure that each piece of equipment, including suppression systems, are functioning properly

Inspections help to prevent unwanted or untimely discharge from your suppression system

They help identify any current fire hazards that may be present in your kitchen

They help ensure that your system is up to code and would pass a code enforcement inspection or safety audit

Inspections save you money by preventing a serious fire from breaking out and by ensuring your system is regularly maintained so you don't have to pay for expensive replacements or repairs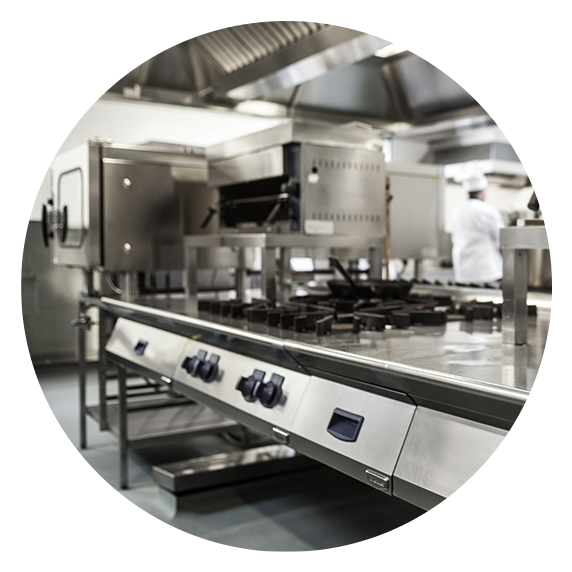 What Does a Kitchen Hood Inspection Entail?
During a kitchen hood inspection, our team at MLN Fire Protection will conduct a thorough inspection that takes a look at each and every piece of your kitchen hood for deficiencies or potential hazards. We'll inspect components such as your conduit, location of your appliance, non-pressurized tanks, piping and copper tubing, and more. Every piece of your kitchen hood plays a role in the safety of you, your employees, and your customers, so we want to make sure that we've taken a look at anything and everything we can and identified any issues.
If we do identify issues, we'll inform you and begin repairing your kitchen hood to ensure that it is working properly as soon as possible.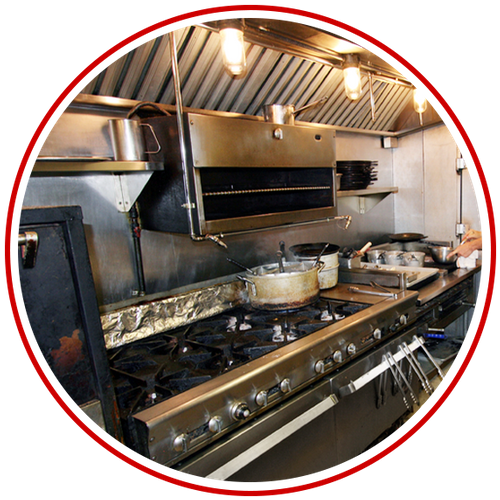 Trust Our Professionals at MLN Fire Protection
When it comes to fire safety inspections, you want someone you can trust. You need a team who offers comprehensive inspections and won't miss a thing. Luckily for you, our team here at MLN Fire Protection has the knowledge, skills, and experience necessary to do just that. With nearly a decade in the industry, we know what it takes to offer reliable, safe fire suppression systems and inspections.
If you're in need of fire safety inspections for your kitchen hood or other areas of your business, reach out to MLN Fire Protection in Houston today to schedule your appointment!
Contact Us Today to Get Started
Fill out the form below to let us know how we can help.