Standpipes
Fire Protection Systems in Houston You Can Count On
FIRE PROTECTION SYSTEMS YOU CAN COUNT ON
A standpipe is very similar to a fire hydrant. This system consists of multiple pipes in buildings that allow fire hoses to be connected to them so fires can be fought. This allows for an easy stream of water to be delivered at multiple places within a building so that fires can be fought in a more localized way. Standpipes are permanent structures, and they save time for firefighters so that they don't have to wrestle with fire hoses, low water pressure, and the like.
MLN Fire Protection offers top-rated standpipe installation, inspection, and repair services throughout Houston and the surrounding areas. Our mission is to ensure your commercial building has the best fire protection system available. We customize each fire protection installation in order to ensure if your building catches fire that it has the most favorable chance of extinguishing it with little damage done. We utilize CAD software to design eco-friendly fire protection systems that will withstand time and protect your assets. Contact us for a consultation today!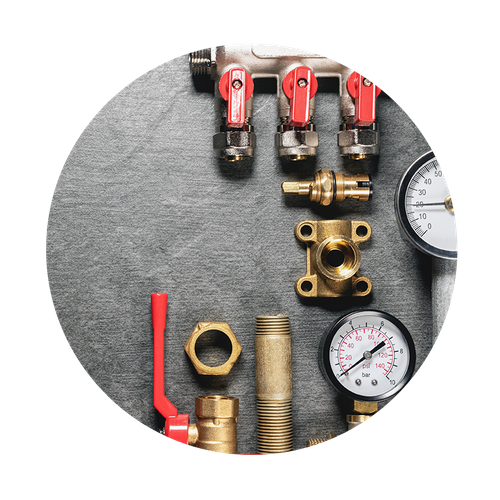 COMMON PLACES TO FIND STANDPIPES IN HOUSTON
High-rise buildings

Industrial buildings

Parking structures

Shopping malls

Warehouses

Bridges

Tunnels

Large outdoor yards

And many more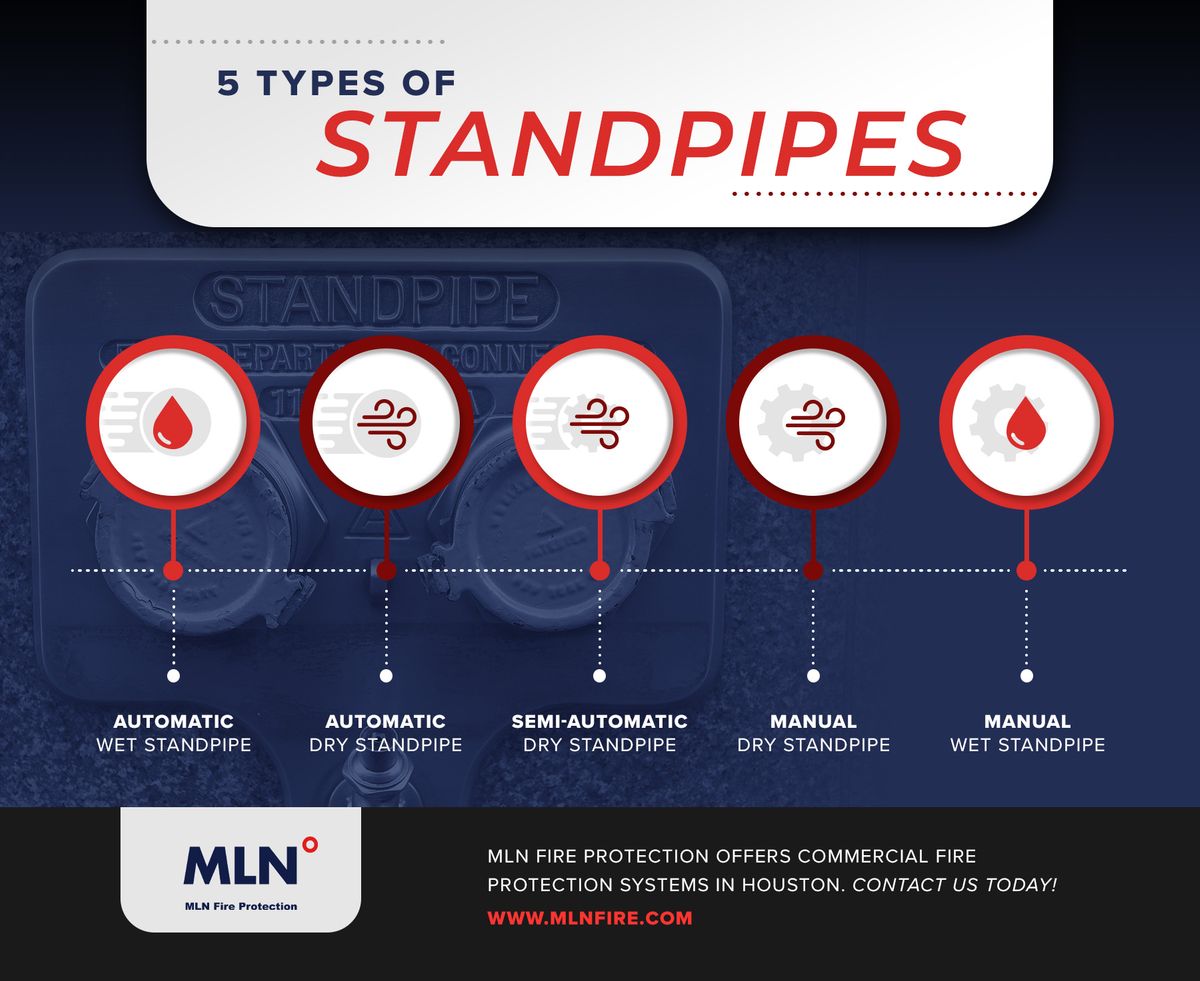 FIVE TYPES OF STANDPIPES
Automatic wet standpipe. A wet system of standpipes maintains a constant supply of water and pressure.

Automatic dry standpipe. Here, air is the constant. When a hose valve is opened, the pressurized air escapes, which then allows the water to flow for use.

Semi-automatic dry standpipe. This standpipe system is very similar to the automatic dry standpipe. However, sometimes the air is pressurized and sometimes it is not. Once a manual pull station or switch is activated, then water flows for use.

Manual dry standpipe. This system uses empty pipes that then require water to be supplied from a fire department connection.

Manual wet standpipe. This standpipe system features no connection to a water supply just like the manual dry standpipe system. A fire hydrant supplies the system with water. Here, however, "priming water" is in the standpipes to reduce the amount of time it takes for water to rise.
YOUR CHOICE FOR THE BEST STANDPIPE SYSTEMS IN HOUSTON
MLN Fire Protection has years of experience in designing, implementing, and maintaining fire protection systems in the Houston area. Our top-rated team is dedicated to ensuring that if a fire starts, the firefighters who show up can fight your fire adequately and problem-free. Our mission is two-fold: to fight any fire in your building and to make it easier for firefighters to do so. Standpipe systems are great for commercial buildings where a lot of the structure is some distance away from a fire hydrant. They also prevent tangling of the hose in high-rise buildings on stairs.
When a fire starts, speed of response is of the utmost importance. By ensuring your fire protection system is designed optimally and maintained adequately, your building has the best chance for survival. For standpipe systems, there are three different classes to choose from. When you partner with us, we'll help you in all facets of design-build and help you choose the right standpipe and other commercial fire protection systems for your building. Contact MLN Fire Protection in Houston to get started today!
Contact Us Today to Get Started
Fill out the form below to let us know how we can help.