Fire Protection Inspections
Protect Your Business & Assets
There are thousands of fires each year that result in hundreds of thousands of dollars of property damage. According to a report completed by the National Fire Protection Association, there were nearly 500,000 fires between 2013 and 2017 in various residential and commercial locations. At MLN Fire Protection, we want to help protect your business, assets, and personnel from dangerous and costly fires. We offer regular fire safety inspections, ensuring your fire safety protection systems are in working order and can protect your business in the event of a fire. We offer inspections for fire pumps and tanks, sprinklers, and life safety inspections. Contact us today in Houston for an estimate.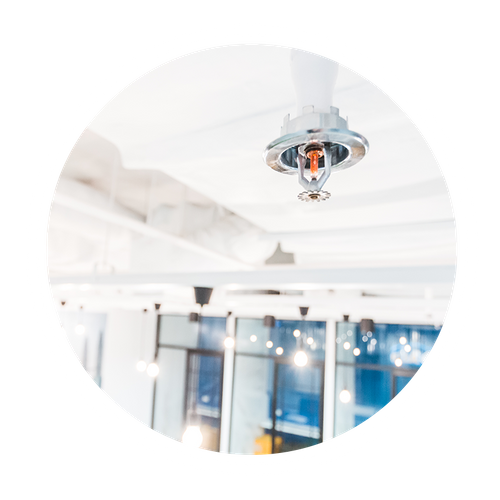 Importance of Regular Fire Safety Inspections
It's the law — non-compliance could lead to penalties, fines, or even arrest and prosecution
Could potentially cause the business to close
Reduce fire and life safety hazards
Fire protection inspections save lives
Can reduce insurance premiums and liability
Avoid losing money, employees, and other assets
COMMERCIAL FIRE SAFETY INSPECTIONS
MLN Fire Protection Company has been providing top-rated fire inspections and commercial fire safety services to businesses throughout the Houston area for nearly a decade. We have the industry expertise, the dedication, and the advanced diagnostic and preventative technology to closely inspect all fire protection systems in your commercial building. We strictly adhere to all building codes in Texas, and we are familiar with all regulations to ensure your fire sensors, smoke detectors, and overhead sprinkler systems are working effectively. Most importantly, we take the time to ensure that you, your employees, your clients, and all of your property assets are safe.
Our fire protection team will start by inspecting all fire safety equipment in your Houston commercial property, including extinguishers, fire alarms, smoke detectors, and sprinklers. If your building has a fire water storage tank or firefighting pump, we can also inspect these units at your facility. We will closely perform life safety inspections on fire and exit routes to identify any obstructions that could hinder personnel from exiting the building in the event of a fire. This includes pathways, exits, aisles, and walkways.
If your building is not already equipped with fire protection systems, MLN offers fire alarm and sprinkler installations as well as regular maintenance. Don't wait to start protecting your business and people from potential fires.
When the safety of your employees and your business is at stake, you don't want to choose just any fire protection company. At MLN Fire Protection, we take pride in our work and our commitment to ensuring that everything and everyone is protected. Located in and serving the Greater Houston area, we provide comprehensive fire inspections to Harris County, Fort Bend, Montgomery, Brazoria, and Galveston County. Get in touch with our team today to schedule your fire safety inspection.
Contact Us Today to Get Started
Fill out the form below to let us know how we can help.