What We Do
Serving the Houston Area and Beyond
COMPLETE FIRE PROTECTION SERVICES
MLN Fire Protection offers complete fire protection services to commercial buildings, hospitals, and businesses in Houston and the surrounding 100-mile radius. While MLN Company has been recognized for a wide variety of building services, we are especially proud to offer superior fire protection services.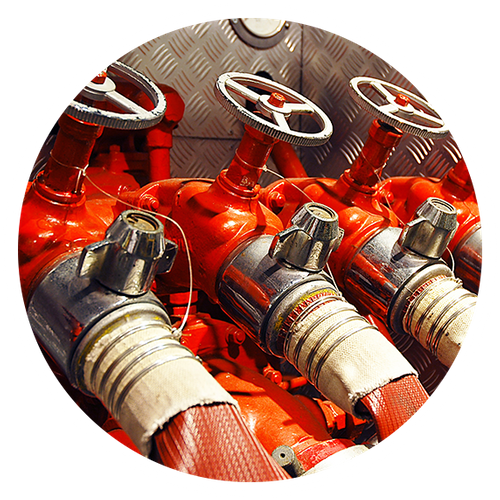 WE INSTALL, SERVICE AND INSPECT THE FOLLOWING TYPES OF FIRE PROTECTION SYSTEMS
KEEP YOUR COMMERCIAL BUILDING SAFE
No building is completely safe without secure and dependable fire suppression equipment, so we've worked to establish a team of specifically-qualified and highly-trained experts. With an extreme focus on providing long-term building fire protection, we've dedicated ourselves to establishing an innovative process of designing and implementing highly-effective fire protection systems in order to ensure the safety of your employees, guests, and clients. We are experts in new installs, retrofits, remodels, design-build, service, repairs, and inspections of all types of fire protection equipment. You can also count on us to take care of the routine service and update of your system as well as regular inspections, alleviating your worry and stress.

With our CAD-based software, we are able to quickly design sensible and eco-friendly building fire protection systems that ensure both long-term fire safety and asset protection wherever and whenever you may need it.

Working with Houston's most respected architects and construction companies, we proudly design fire protection systems for multi-family, commercial industrial facilities, medical, retail, and educational facilities. Discover the difference that commitment and experience make combined with unparalleled customer care when you choose MLN Fire Protection. Schedule your comprehensive building plan assessment now.
Contact Us Today to Get Started
Fill out the form below to let us know how we can help.